King of Prussia, PA – May 15, 2022: Consumer51, an international consumer-experience marketing, and web development company headquartered in Pennsylvania, launched the new website and brand identity for PhillyTech, an industry leader in assisting Software as a Service (SaaS), and Hi-Tech companies hire talent, generate leads, and drive sales.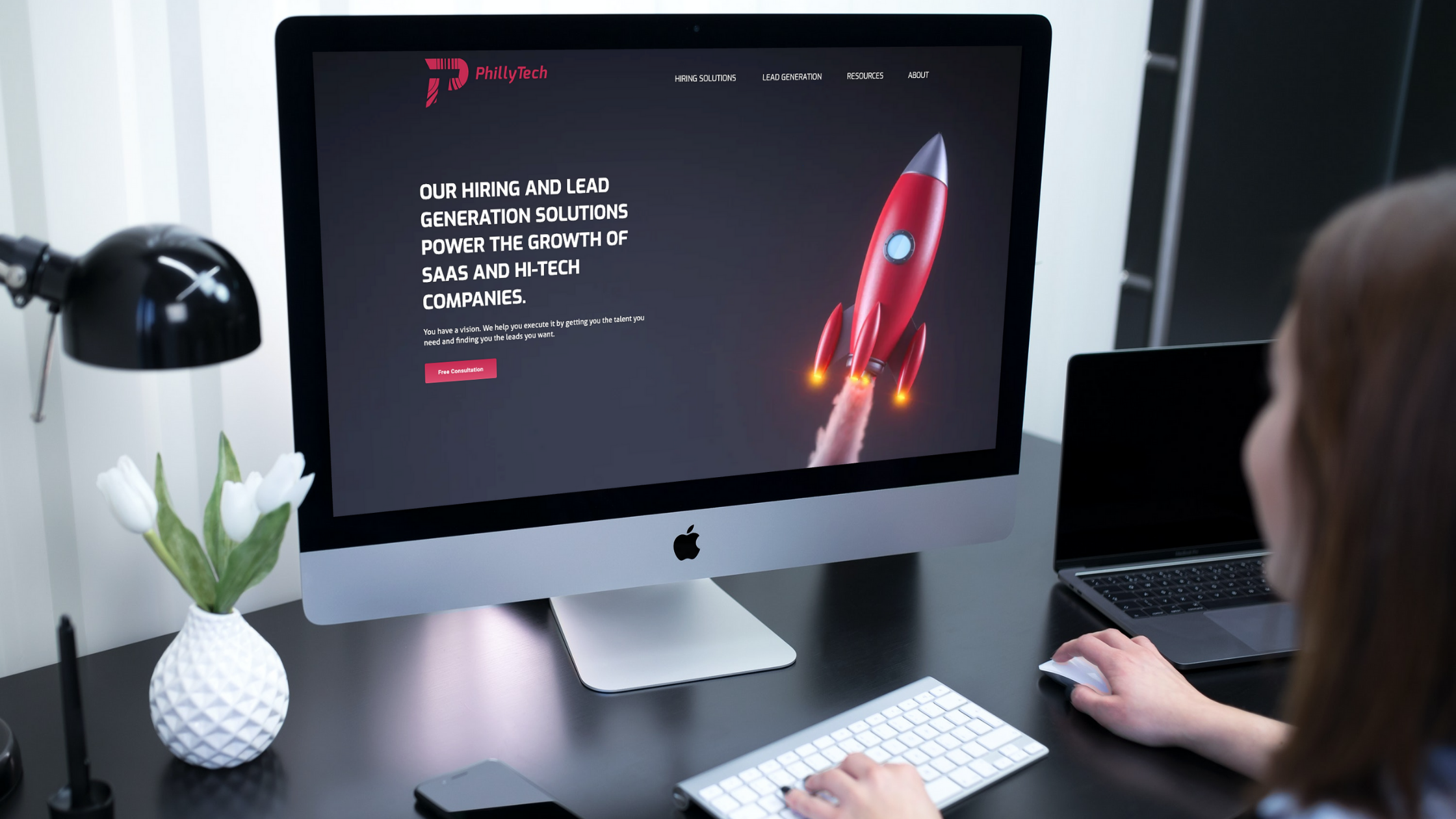 "Our mission is to help Software-as-a-Service (SaaS) and Hi-Tech companies succeed. It's been a pleasure to work with the folks at Consumer51, and we are excited to partner on our new brand look and feel. I've known Ari for a long time, and I'm excited to name him our VP of Marketing," said Michael C. Bertoni, Founder, and CEO, PhillyTech.
This rebranding project sought out to reimagine the face of PhillyTech while communicating the professional and forward-thinking nature of their team. PhillyTech's goals were accomplished by creating a new logo, fully restocking the marketing collateral, and developing a responsive Hubspot website. All of this started with taking the time to understand the User Experience and then moving that understanding into the creative marketing space.
"We are thankful for the opportunity to build the brand landscape for PhillyTech. They have a supercharged team that matches companies with versatile and strategic hires. We are confident that the newly branded PhillyTech will enable their team to build even greater generations of SaaS and Hi-Tech talent," said Arijit Banerjee, CEO of Consumer51.
About PhillyTech
PhillyTech's vision is to be the #1 resource to help Software-as-a-Service (SaaS) and Hi-Tech companies succeed. For 24+ years, PhillyTech has helped hire 1000+ professionals in the US and outside the US, generating 10,000+ leads and $100M+ in revenue for SaaS and Hi-Tech companies. PhillyTech is the only firm in the industry dedicated to helping SaaS and Hi-Tech and offers unique and differentiated HIRE and SELL services for these markets.
About Consumer51
Consumer51 LLC is a global consumer-experience company providing marketing and technology solutions for today's connected world. The company offers a wide range of services, including web design, web development, web hosting, domain registration, email management, user experience design, mobile application development, brand identity design, inbound marketing, creative services, and consulting to clients ranging from startups to Fortune 50 brands.
Press Contact
Justin Butler - Director of Strategic Development
+1 505.386.0023