BeeClean Partners with International Marketing Agency to Spread the Word About Their Product That is Set to Disrupt a 3 Billion Dollar Market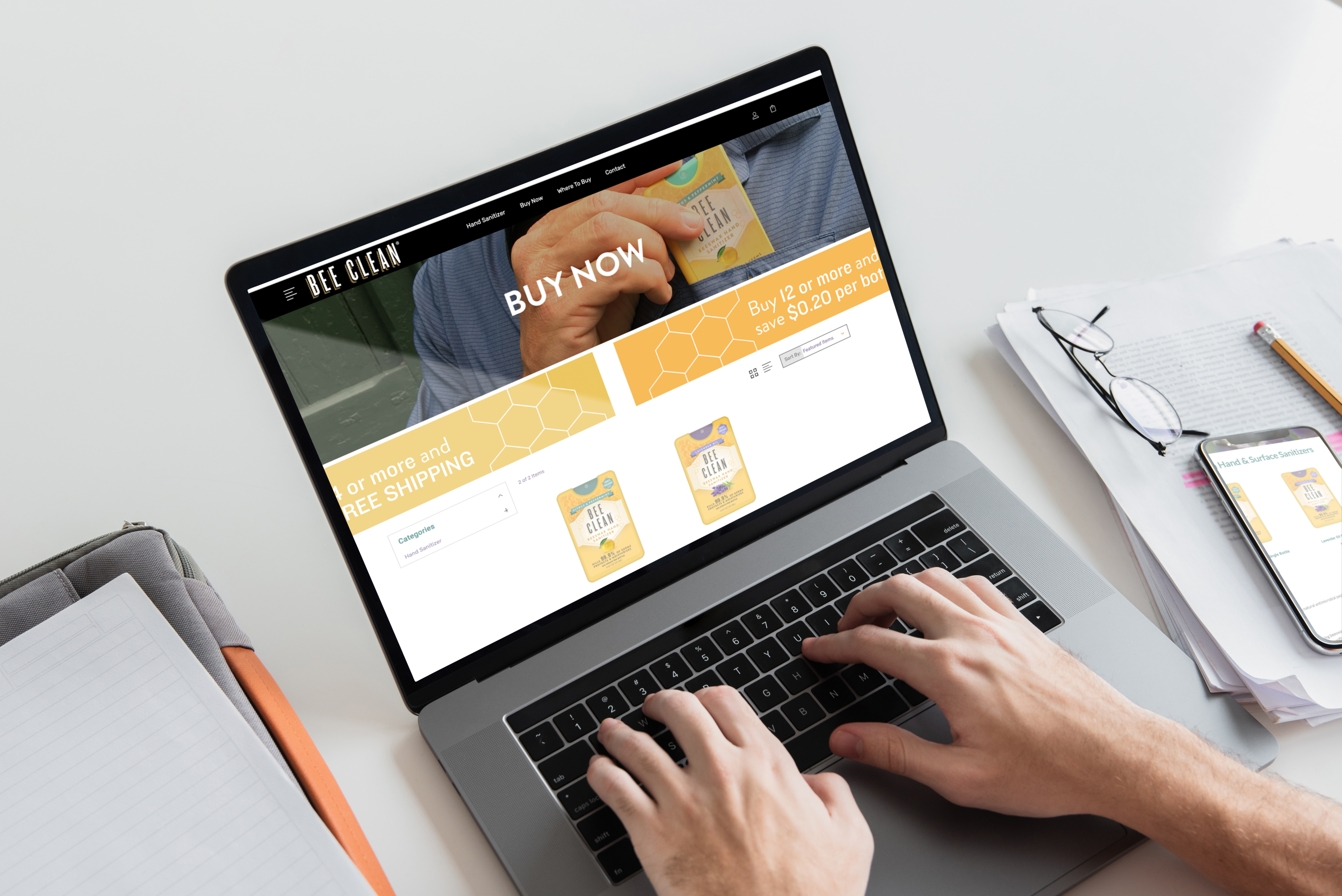 ALBUQUERQUE, NM - August 11, 2021: BeeClean, based in New Mexico, is ready to take on the biggest names in hand sanitizer from Purell to Bath & Body Works. Their goal is to change the personal sanitizing experience by offering a clean, organic product that smells and feels as natural as its ingredients.
BeeClean hand sanitizer sets itself apart from the competition through products that are both cleansing and moisturizing. They accomplish this with a proprietary blend of beeswax and other 100% organic oils, like avocado, apricot, and vitamin E. They also feature soothing aroma-therapeutic essential oils like lavender, peppermint, and citrus. BeeClean is safe for even the smallest hands - while remaining conscious of our delicate ecosystem through sustainable sourcing and recyclable packaging.
On the other side of this market battle, mainstream sanitizers often use harsh ingredients that smell as toxic as their elements, which they attempt to mask with equally toxic artificial scents. These questionable concoctions have led to many outlets, such as Amazon, to place restrictions and in some cases outright bans on hand sanitizers identified as harmful.
"At BeeClean, we are doing more than just creating another skincare product - we are working to change the way we think about the products we use on ourselves and our families... and the impact they have on our health, and the Earth," Paul Silverman, CEO, BeeClean.
Their sanitizer is actually dispensed in a mist, which means no more sticky mess, cracking hands, or leaky sticky messes. The bright yellow product is also small enough to fit in your wallet, purse, or shirt pocket. All of this is to say that BeeClean is onto something that is poised to disrupt a nearly 3 billion dollar market.
To help grow their brand and cut into the industry, they are partnering with international marketing experts from Xynergy, a Consumer51 global strategic growth company. Xynergy comes to the table with a wealth of eCommerce, and consumer-centric marketing experience - and is thrilled to aid BeeClean's launch.
BeeClean is an Albuquerque-based company that sells 100% organic, Beeswax-based, misting hand sanitizer. They soon hope to be available at everyday stores like Walmart, as well as thousands of regional retailers. You can now support this local business and pick up your bottle of BeeClean by visiting their website at www.beecleanspot.com.