Albuquerque, NM. - September 3, 2019: Consumer51, an international consumer-experience company with business operations in Pennsylvania, New Mexico and Indiana, announced an updated app and website update for Fantasy Football Maverick.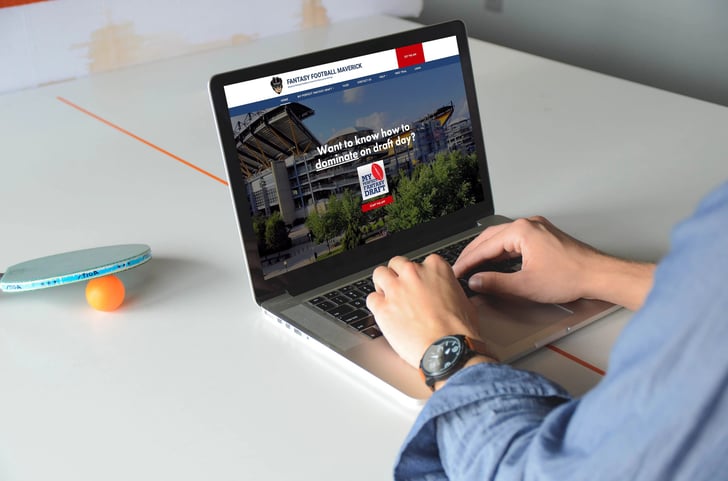 Fantasy Football Maverick was created to help fantasy football players prepare for their fantasy draft. It was originated by Jimmie Maverick, a fantasy-football hobbyist, to help get data-driven results without having to spend hours collecting stats and creating spreadsheets. The app itself was first released in 2015 and translated a spreadsheet-based draft ranking system into what it is today. The site now has a more modern, professional design on the homepage, great tips on draft strategy, and a new Value, Outlook, Reliability & Consistency (VORC) score to help prioritize picks in each round of your draft. The VORC score is a proprietary formula designed by Jimmie to surface the players that a user would really want.
Ari Banerjee, CEO of Consumer51, shared his enthusiasm for the updates, saying, "We've been working with Fantasy Football Maverick over the last four years to build the platform and it's really gratifying to see the growth of the site. This year, we worked with our client to make enhancements to the user experience and front-end user interface. We have a fair amount of fantasy football experience from a consumer perspective and our team was able to translate it into the new design. We're looking forward to a great season and the continued growth of this brand."
Jimmie Maverick, the creator of Fantasy Football Maverick, discussed the updates and working with Consumer51, saying, "Consumer51 has been outstanding since the beginning. I came in with an app idea and they were the ones who built it from the ground up. Over time, they have been able to seamlessly add features to the app and improve its functionality. Sue and Justin have been outstanding in quickly implementing changes and modifications, I am in their debt for helping me build this product! Going with Consumer51 was the best decision I made in regards to creating this app."
About Fantasy Football Maverick: Fantasy Football Maverick is a website and app that was created to help Fantasy Football players properly prepare for their fantasy draft. Jimmie Maverick is a fantasy football hobbyist and the brainchild behind the app. He's made it his mission to help players become more competitive without having to devote the hours drilling into databases and stat sheets. For more information about Fantasy Football Maverick, visit https://fantasyfootballmaverick.com.
About Consumer51: Consumer51 LLC is a privately held consumer-experience company, providing marketing and technology solutions for today's connected world. The company provides a wide range of services including web design, web development, web hosting, domain registration, email management, user experience design, mobile application development, brand identity design, inbound marketing, creative services and consulting to clients ranging from startups to Fortune 50 brands. For more information about Consumer51, visit http://www.consumer51.com.