WABASH, IN. - Aug 20, 2019: Consumer51, an international consumer-experience company with business operations in Pennsylvania, New Mexico and Indiana, announced the launch of a new website for Gaunt & Son Asphalt, Inc.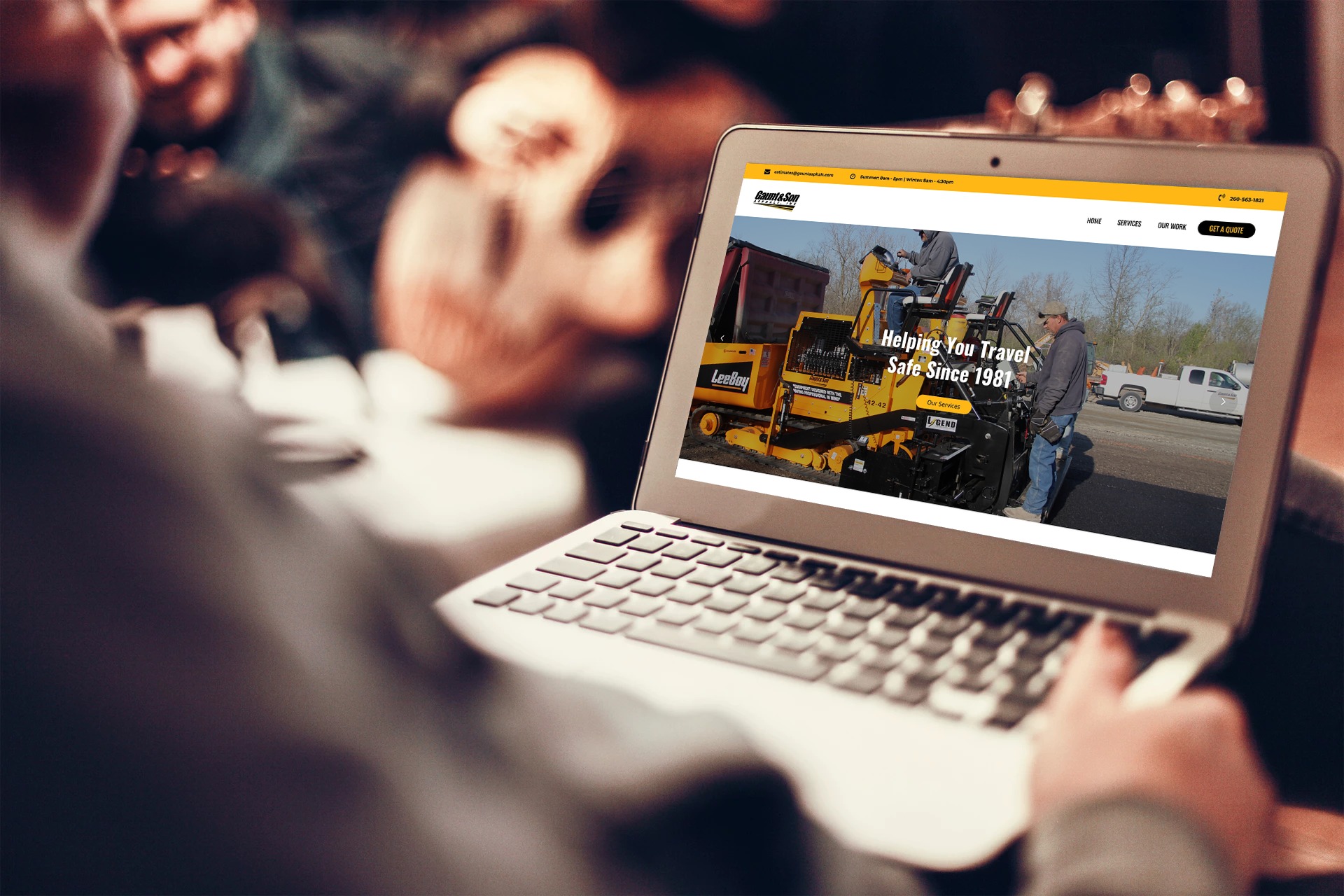 Gaunt & Son Asphalt has produced quality pavements throughout north-central Indiana since 1981. Their new website showcases the services offered and previously completed work in a media-rich format. The redesign features several user experience and system enhancements including a multi-page format and a contact page to allow customers to easily submit their information for a quote.
Ari Banerjee, CEO of Consumer51, said, "Gaunt & Son have a long track record and an impressive portfolio of work. In creating this website, we wanted to showcase their capabilities and approach for handling projects, both large and small. Our team worked closely with the client on the design and content for the website. We hope this site helps position Gaunt & Son as the go-provider for paving the way forward, in Wabash and beyond."
Sam Knight, Vice President of Gaunt & Son Asphalt, Inc., shared his experience of working with Consumer51, stating, "It was great to be able to sit down and talk across a desk to communicate our goals to the Consumer51 team. Everyone involved was very helpful with a goal that aligned with our corporate goal which is we want to give our customer a product that serves their need and that we both can be proud of. Thank you for all of your help and patience."
The new website will be hosted on Consumer51's hosting platform.
About Gaunt & Son Asphalt: Gaunt & Son Asphalt, Inc. has produced quality pavements throughout Miami and Wabash Counties in Indiana since 1981. Their work includes concrete sidewalks and curbs, tennis courts, running tracks, and trails, crushed stone placement and grading, and asphalt seal coating and striping. They are a member of the Asphalt Pavement Association of Indiana and Indiana Constructors Inc. For more information about Gaunt & Son Asphalt, Inc. visit https://www.gauntasphaltpaving.com.
About Consumer51: Consumer51 LLC is a privately held consumer-experience company, providing marketing and technology solutions for today's connected world. The company provides a wide range of services including web design, web development, web hosting, domain registration, email management, user experience design, mobile application development, brand identity design, inbound marketing, creative services and consulting to clients ranging from startups to Fortune 50 brands. For more information about Consumer51, visit http://www.consumer51.com.