ALBUQUERQUE, N.M. - Jan. 23, 2019: Consumer51, an international consumer-experience company with business operations in Pennsylvania, New Mexico and Indiana, announced the launch of a new website for Los Poblanos Historic Inn & Organic Farm.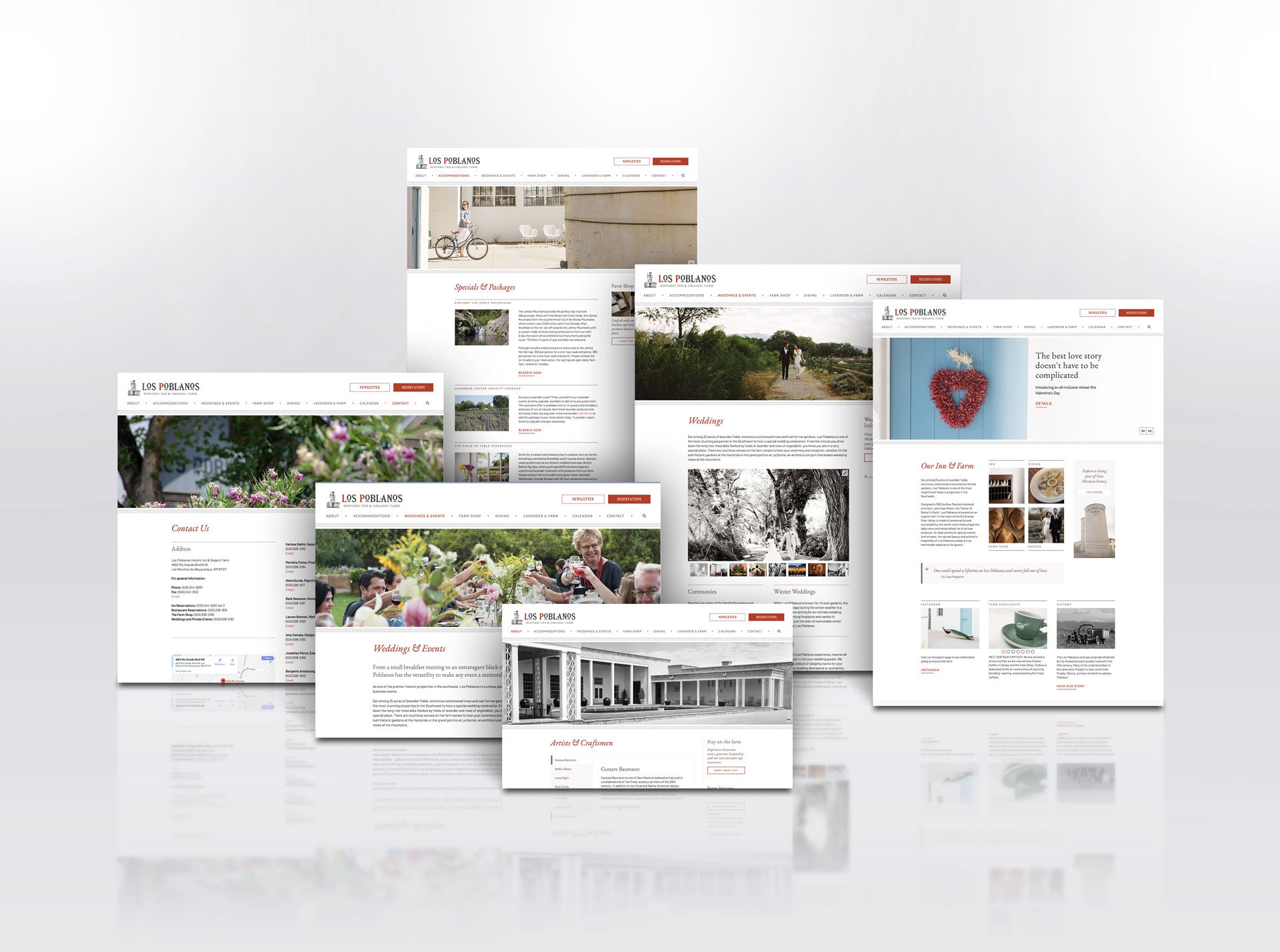 The user-friendly website displays the inn's vibrant history and perfectly preserved artwork and architecture, giving visitors an overview of accommodations and amenities available to them.
Ranked one of the top twelve places to travel in Albuquerque by SmarterTravel, the picturesque lavender farm brings in visitors from all around the world. Consumer51, the first platinum partner of the ExpressionEngine content management system, built the new website using the robust platform to allow Los Poblanos' internal team to easily manage content on the website.
The goal of this project was to build a site that reflects the elegance and beauty of Los Poblanos as a living piece of New Mexican history. Ari Banerjee, CEO of Consumer51, shared his excitement for the launch of the new site, saying "For a team based in Albuquerque, working on this project was a real honor. We've been to Los Poblanos several times and being able to bring their story to life through their new website was truly rewarding experience. As Albuquerque residents, we're very proud of the work to showcase one of our city's crown jewels."
Amy Carrara, Design and Brand Manager at Los Poblanos, described her experience working with Consumer51's team: "Consumer51 was such a wonderful company to work with. They are prompt, professional, knowledgeable and exceeded our expectations on what it could be like to get a project like this done. They took our designs and ideas and executed them flawlessly at each step of the process. And above all, they're such nice people."
The new content-rich website allows visitors to get a virtual taste of Los Poblanos, plan their visit or stay, and even reserve the facility through the website.
About Los Poblanos Historic Inn & Organic Farm: Designed in 1932, Los Poblanos offers visitors a historic and relaxing environment. Set among 25 acres of lavender fields, the inn is one of the most historic properties in the Southwest, and provides a mix of guest rooms, an beautiful spaces for meetings and special events. The inn is located at 4803 Rio Grande Blvd NW, Los Ranchos De Albuquerque, NM 87107. For more information, visit https://lospoblanos.com/.
About Consumer51:Consumer51 LLC is a privately held consumer-experience company, providing marketing and technology solutions for today's connected world. The company provides a wide range of services including web design, web development, web hosting, domain registration, email management, user experience design, mobile application development, brand identity design, inbound marketing, creative services and consulting to clients ranging from startups to Fortune 50 brands. For more information about Consumer51, visit http://www.consumer51.com.