Santa Fe, NM - April 11, 2019: Consumer51, an international consumer-experience company with business operations in Pennsylvania, New Mexico and Indiana, announced the grand opening of Terra Verde Organic's shop and the official unveiling of the company's brand identity. Consumer51 has been working with Terra Verde Organic on developing its online presence and brand identity since Fall 2018.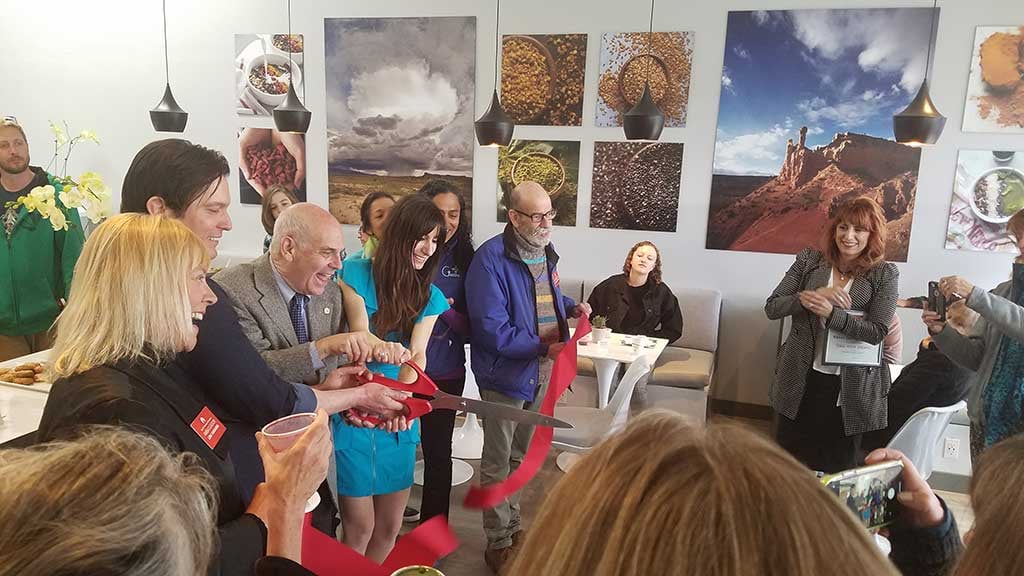 Terra Verde Organic is a juice bar and coffee shop that offers a healthy, delicious menu at its Midtown Santa Fe location. The café features an all-organic lineup including fresh juices, superfood smoothies, breakfast bowls and grab & go snacks and meals.
Consumer51 helped develop a brand identity system and website that reflects Terra Verde's deeply felt principles—healthy, organic, local, and environmentally conscious. The modern and sophisticated brand roots Terre Verde Organic with a strong foundation and clear identity in the world-renowned Santa Fe food scene. .
Consumer51 CEO Ari Banerjee, discussed working with Terra Verde, stating, "We've been working with Terra Verde for a while now and are very excited for this launch. For us it's more than just a project coming to life, we've been through this journey with the owners, brainstorming ideas at the location as menu boards were going up and new paint was being applied to the walls. We're truly grateful for the opportunity to partner with this company and as the first consumers to sample the menu, we're excited for our fellow consumers to get a taste of this wholesome, awesome brand."
Kevin Ivens, CEO of Terra Verde Organic, shared his experience creating a brand with Consumer51:
"Starting a new business and everything that goes along with that can be not only time-consuming but extremely stressful and frustrating at times. Consumer51 made my life easier by not only delivering everything we dreamed of with regards to branding and design, but surpassed our wildest expectations. It's been a pleasure to work with them and their design team as they demonstrated expediency and efficiency with superior service and quality of work."
About Terra Verde Organic: Terra Verde Organic is a Santa Fe-based organic bar and coffee shop on a mission to create healthy, tasty, and conscientious choice for Santa Fe. Boasting transparent, all-organic sourcing and an extensive menu, Terra Verde is a bold new member of the City Different. To know more, email Kevin@TerraVerdeJuice.com or call 505-780-5039.
About Consumer51: Consumer51 LLC is a privately held consumer-experience company, providing marketing and technology solutions for today's connected world. The company provides a wide range of services including web design, web development, web hosting, domain registration, email management, user experience design, mobile application development, brand identity design, inbound marketing, creative services and consulting to clients ranging from startups to Fortune 50 brands. For more information about Consumer51, visit http://www.consumer51.com.