King of Prussia, PA – Jun 4, 2021: Consumer51, an international consumer-experience company headquartered in Pennsylvania, launched the new website and brand identity for Dataflix, a global software company focused on emerging technologies delivering data, analytics, AI, and RPA solutions.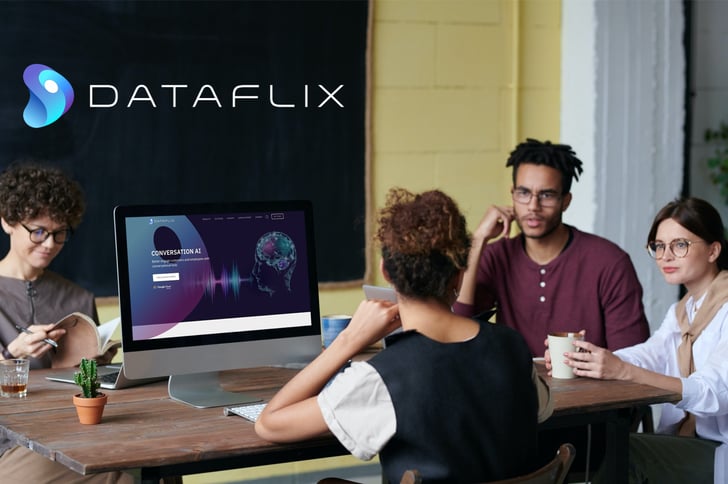 Dataflix is a fast-growing Silicon Valley company, focused on empowering businesses to achieve more with emerging technologies. The company drives growth and opportunities while enabling organizations to save millions of dollars. Dataflix achieves this with cloud-based machine learning products and solutions that empower organizations to drive innovation and enable digital transformation.
Consumer51 has created a new brand identity for Dataflix. Part of the rebranding project included elegant print communication assets and the development of a responsive website utilizing the WordPress platform with Elementor as a page builder.
Dheeraj Nallagatla, Founder & CEO, Dataflix, said, "Our mission is to empower businesses to achieve more, enabling a positive impact on people and society at large. The value that we bring to customers has resonated well in the market, and we have seen rapid growth. Our new brand identity and website reflect our current aspiration, positioning us for further growth. The Consumer51 team brought unique marketing and communications insight that we have incorporated into our overall brand messaging and assets. We are delighted with their contribution."
Arijit Banerjee, CEO of Consumer51, said, "We thank the Dataflix team for their trust and support at all times as we went about creating a new brand identity for the company. Dataflix is a new-age company, and the team at Consumer51 has spared no effort to reflect the supremely innovative spirit of Dataflix in the new brand architecture. We have pushed the boundaries of conventional thinking around design, technology, content, and search while creating a new identity and digital presence for Dataflix."
It is worthwhile to mention that Dataflix's global delivery division has appraised at level 3 of the CMMI Institute's Capability Maturity Model Integration (CMMI®-SVC). The CMMI level 3 benchmark demonstrates Dataflix's focus and commitment to deliver the highest quality products and solutions, developed according to mature management and engineering processes by a dedicated team focused on continuous improvement.
About Dataflix
Dataflix is a software company focused on emerging technologies – delivering data, analytics, AI, and RPA solutions that drive growth & opportunities. We are a Google Cloud partner, empowering businesses with solutions on Google Cloud's platform to drive innovation and cloud transformation. Our products, capabilities, and expertise are helping organizations of all sizes migrate seamlessly to Google Cloud, modernize applications, and build AI/ML-powered solutions at scale.
For more information about Dataflix, visit https://www.dataflix.com.
For more information about the new Dataflix brand philosophy, visit https://www.dataflix.com/news/dataflix-rebrand-2021
About Consumer51
Consumer51 LLC is a privately held consumer-experience company providing marketing and technology solutions for today's connected world. The company offers a wide range of services, including web design, web development, web hosting, domain registration, email management, user experience design, mobile application development, brand identity design, inbound marketing, creative services, and consulting to clients ranging from start-ups to Fortune 50 brands.
For more information about Consumer51, visit https://www.consumer51.com.