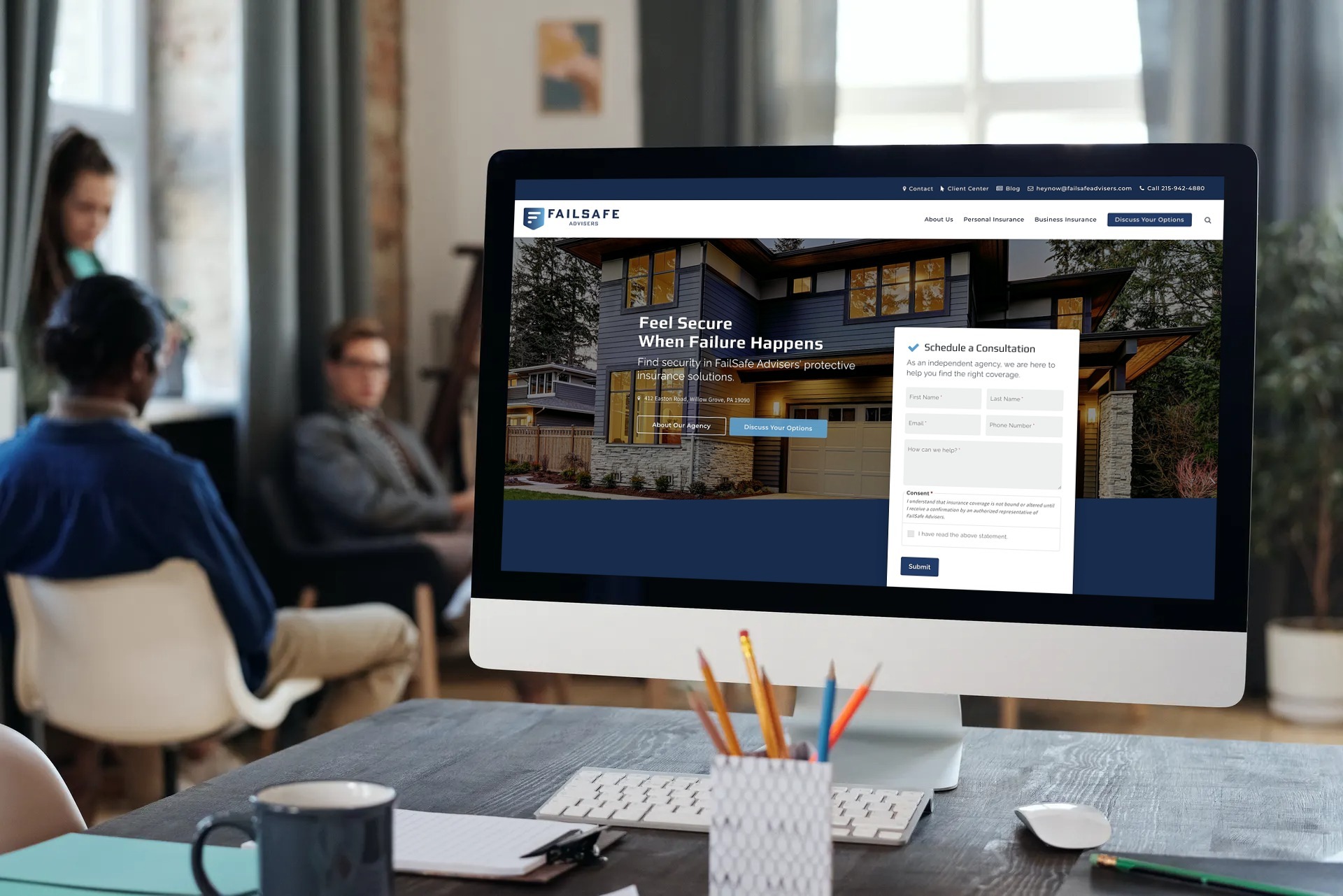 King of Prussia, PA – March 9, 2021: Consumer51, an international consumer-experience company headquartered in Pennsylvania, launched the new brand identity for Failsafe Advisers, an independent insurance agency operating out of Willow Grove, PA, securing the insurance needs of individuals and businesses throughout Southeast Pennsylvania and Southern and Central New Jersey.
Consumer51 has created a new brand identity and associated communication assets for Failsafe Advisers. In the future, Consumer51 would also lead the marketing and communications charge for Failsafe Advisers.
Commenting on the development, Arijit Banerjee, CEO of Consumer51, said, "The opportunity to create a new brand identity and thereby re-invigorate brand presence for Failsafe Advisers thrilled the team at Consumer51. Failsafe's relentless commitment to protect their customers from unforeseen developments finds deep resonance in these times of uncertainty. The new brand philosophy and resulting assets have originated from the desire to build reassurance for the community at large on the back of true American values that Failsafe represents."
Michael Lazar, Founder & CEO of Failsafe Advisers, said, "We believe in protecting the local communities that we serve with friendly and practical insurance advice, backed by our decades of experience. Individuals and businesses in our care trust us to assess their needs and give them well-researched solutions that can protect them in the best possible way. We trusted Consumer51 to create a new brand identity for us, encapsulating what we stand for as a trusted insurance advisor, empowering our customers with the power of choice. We are extremely pleased with the results"
It is worthwhile to mention that Failsafe Advisers provide a comprehensive array of independent insurance services from simplifying the insurance process to finding the right coverage for clients. Failsafe Advisers is a licensed, knowledge-driven insurance adviser representing multiple insurance companies. The company provides a wide variety of customized coverage options. Failsafe Advisers supports clients with a 24/7 Client Center.
About Failsafe Advisers
FailSafe Advisers is an independent insurance agency offering a comprehensive suite of insurance solutions to individuals and businesses throughout Southeast Pennsylvania and Southern and Central New Jersey.
For more information about Failsafe Advisers, visit https://www.failsafeadvisers.com
About Consumer51
Consumer51 LLC is a privately held consumer-experience company providing marketing and technology solutions for today's connected world. The company offers a wide range of services, including web design, web development, web hosting, domain registration, email management, user experience design, mobile application development, brand identity design, inbound marketing, creative services, and consulting to clients ranging from start-ups to Fortune 50 brands.
For more information about Consumer51, visit https://www.consumer51.com.