Albuquerque, NM – September 9, 2020: Consumer51, an international consumer-experience company with business operations in Pennsylvania, New Mexico, and Indiana launched the new website for Advanced Optical Technologies (AOT). AOT is a world-class optical metrology company providing multi-dimensional micro and nano-structure level material characterization solutions for applications ranging from non-destructive testing to remote sensing.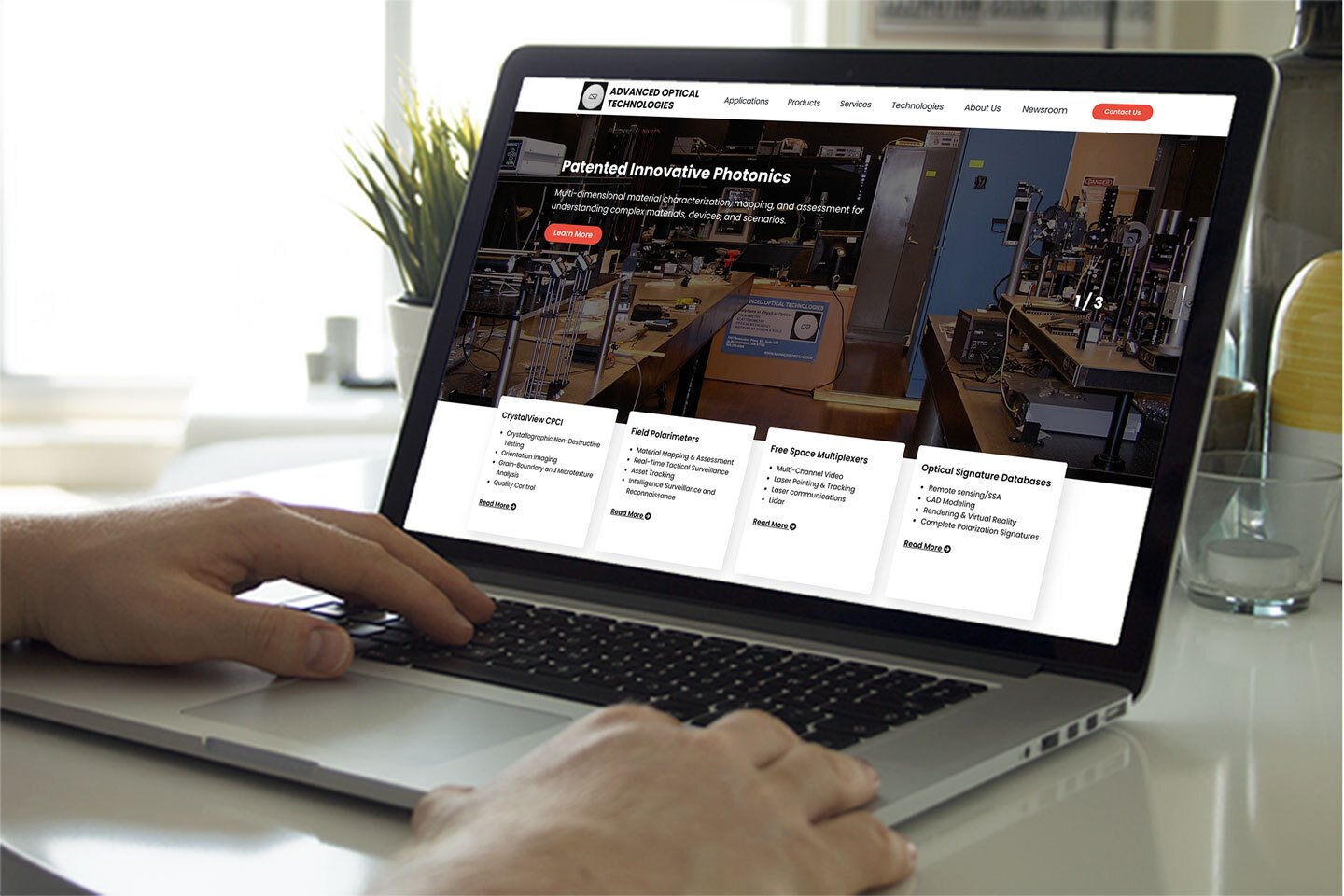 AOT spent its early years working out of an Air Force base developing deep expertise in the areas of optical and laser-based material characterization and sensor development. Over time AOT has helped build and relocate several laser laboratories to new commercial facilities and expanded their expertise to a variety of markets and customers. Their new website will showcase all their products and services for space, defense, optics, and other industries in one centralized location. The new custom website was made possible by a grant from New Mexico Manufacturing Extension Partnership (MEP) and leverages Consumer51's award-winning expertise in website development on the ExpressionEngine platform.
Commenting on the development, Malini Hoover, CEO, AOT, said, "Consumer51 brings a deep understanding of marketing technology and new generation website development expertise. We were pleased to see the award-winning websites which they built on the ExpressionEngine platform. Our team had a great time working with Consumer51's website team. They helped us to showcase our core capabilities effectively."
Arijit Banerjee, CEO of Consumer51, said, "The AOT provides the cutting edge material technologies. The team at Consumer51 is excited to build communication solutions and present advanced scientific solutions globally. It is an honor to have had the opportunity to partner with AOT. We are confident that the new website will robustly meet their marketing and communication goals, moving forward."
AOT has several patented technologies. Its intellectual property enables AOT to provide cutting edge remote-sensing capabilities for asset tracking, automated target recognition, intelligence, and surveillance and reconnaissance. It also offers search and rescue, and material characterization for crystallographic imaging, and non-destructive testing of metal aerospace and 3D-printed parts.
About Advanced Optical Technologies
Founded in 2004, AOT is a certified woman-owned company offering multi-dimensional material characterization. AOT's solutions provide a complete understanding of complex materials and devices and develop custom sensors. For more information about Advanced Optical Technologies, visit https://www.advanced-optical.com.
About Consumer51
Consumer51 LLC is a privately held consumer-experience company, providing marketing and technology solutions for today's connected world. The company provides a wide range of services including web design, web development, web hosting, domain registration, email management, user experience design, mobile application development, brand identity design, inbound marketing, creative services and consulting to clients ranging from startups to Fortune 50 brands. For more information about Consumer51, visit http://www.consumer51.com.