Indianapolis, IN – August 24, 2020: Consumer51, an international consumer-experience company headquartered in Pennsylvania, launched the new website for Indiana Association for Healthcare Quality (InAHQ), a non-profit organization focusing on the improvement of healthcare through quality assurance.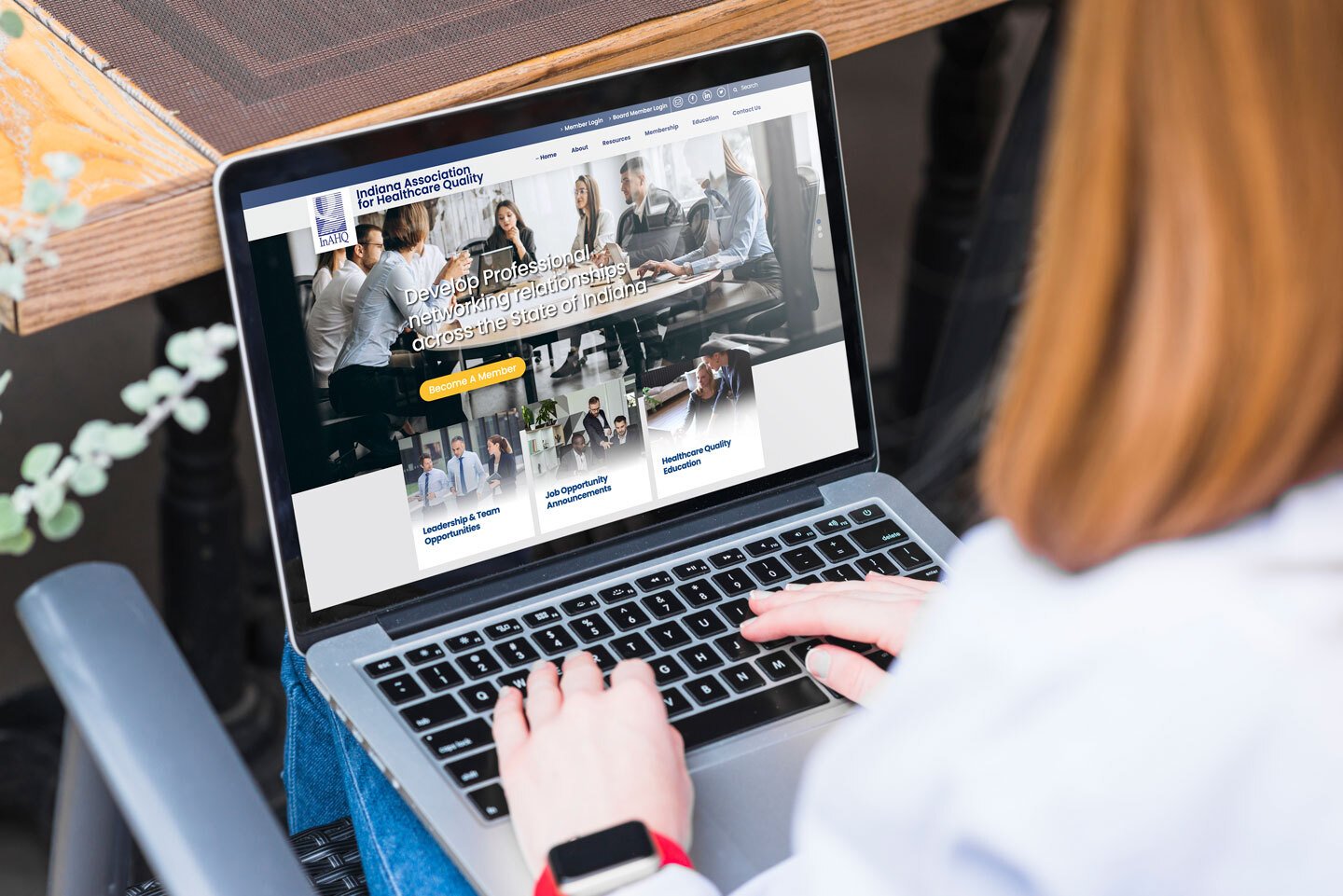 InAHQ was founded in late 1979 with the vision to be a vital link in the continuous improvement of healthcare through the mission of communication, education, and collaboration with healthcare quality professionals and other organizations.
The new InAHQ website has been built on the WordPress platform as an intuitive, user-friendly destination, paying careful attention to device-friendliness so that it instinctively adapts to devices on which it is seen. As a part of the website development, the Consumer51 team also migrated the InAHQ document management system for internal stakeholders and members, while upgrading to new features in the process. The new site will support InAHQ goals for improving education and networking opportunities and new member outreach.
Commenting on the launch, Leigh Ann Griffin, President, InAHQ said, "We derive our strength from the community and our membership base. The new website will enable information dissemination, engagement, and membership management in a comfortable manner. The Consumer51 team brings together a rich understanding of digital communication and software development technologies. We look forward to leveraging the new site to meet our communication goals."
Arijit Banerjee, CEO of Consumer51, said, "It is our honor to be associated with InAHQ, an organization dedicated to healthcare improvement. We have relooked at the information needs and user journey of relevant audiences and designed the new website to be highly intuitive and user-friendly. The Consumer51 team has spared no effort to create an engaging, state-of-the-art website. We have been receiving positive feedback on the new site, and we would be happy to see the site stand the test of time for a few years, and provide robust support to meet organizational objectives."
InAHQ has been the recipient of three State Association Excellence Awards from the National Association for Healthcare Quality (NAHQ). The awards are based on achievement of the state association's goals, the quality of its newsletter, its education programs, member involvement in NAHQ, support of the CPHQ certification program, support of National Healthcare Quality Week, individual member projects, and the association's financial support of the Healthcare Quality Foundation.
About InAHQ
For more information about InAHQ, visit https://www.inahq.com
About Consumer51
Consumer51 LLC is a privately held consumer-experience company, providing marketing and technology solutions for today's connected world. The company offers a wide range of services including web design, web development, web hosting, domain registration, email management, user experience design, mobile application development, brand identity design, inbound marketing, creative services and consulting to clients ranging from start-ups to Fortune 50 brands. For more information about Consumer51, visit http://www.consumer51.com.