Albuquerque, NM – August 5, 2020: Consumer51, an international consumer-experience company headquartered in Pennsylvania, launched the new website for Montessori ONE Academy, the only private Association Montessori Internationale (AMI) Montessori school, in Albuquerque, New Mexico.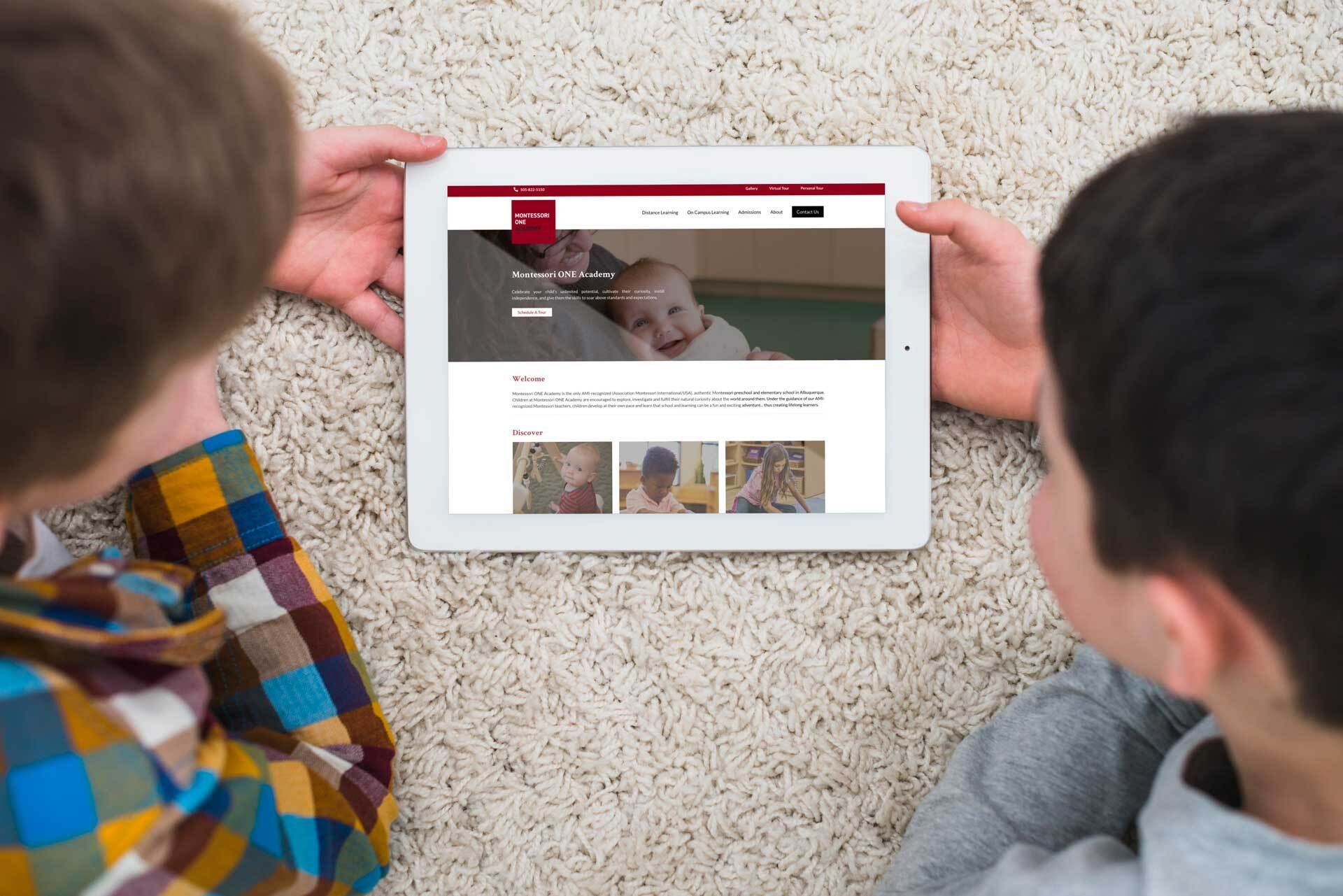 Montessori ONE Academy has consistently ranked as a top private school in Albuquerque. The school's leadership and staff have been celebrated for their accomplishments, with programs and initiatives receiving accolades from change-makers, thought-leaders, and local media attention. The school has programs serving infants, preschoolers, and elementary students, thus providing students and their families unique opportunities to create a strong foundation for life and education.
The new Montessori ONE Academy website has been developed on the ExpressionEngine platform, enabling a fast, feature-rich Content Management System (CMS). The new site has been designed and developed by Consumer51 with a host of leading edge features and functionalities such as a virtual tour, online appointment scheduler for school visits, and more, keeping in mind the school's unique information dissemination needs.
Speaking on the occasion, Tina Patel, Founder/Director of the Montessori ONE Academy, said, "Montessori ONE Academy is uniquely positioned to meet the learning and all-around development needs of children from infancy to elementary school. Consumer51, with its experience in the education domain and technical prowess in digital marketing, has designed a beautiful website. We want our stakeholders to have a good understanding of our methodology and facilities in a virtual manner using the new website."
Arijit Banerjee, CEO of Consumer51, said, "It is our privilege to be associated with Montessori ONE Academy, an educational institute of repute. The academy aims to touch young lives holistically, armed with the Montessori curriculum, and we are happy to have played a part in the same. Consumer51 has been serving the state of New Mexico with the latest in digital marketing technology for more than twenty-five years. We are confident that the new website will exceed expectations and deliver a delightful experience to parents and the community."
It is worthwhile to mention that the Montessori Method, followed by Montessori ONE, focuses on a holistic approach to education whereby the child's needs and interests are considered in a holistic manner and equally valued. Students are considered dynamic learners who collaborate with Montessori "Guides" to maximize their knowledge and enjoyment. Montessori students are often recognized for their maturity, confidence, independence, compassion, enthusiasm for learning, exceptional problem-solving, and above-grade-level performance.
About Montessori ONE
For more information about Montessori ONE Academy, visit https://www.montessorione.net
About Consumer51
Consumer51 LLC is a privately held consumer-experience company, providing marketing and technology solutions for today's connected world. The company offers a wide range of services including web design, web development, web hosting, domain registration, email management, user experience design, mobile application development, brand identity design, inbound marketing, creative services and consulting to clients ranging from start-ups to Fortune 50 brands. For more information about Consumer51, visit http://www.consumer51.com.