Santa Fe, NM – January 21, 2020: Consumer51, an international consumer-experience company with business operations in Pennsylvania, New Mexico and Indiana launched a new responsive website for The Cancer Foundation for New Mexico (CFFNM), a local, non-profit organization supporting New Mexicans affected by cancer. The organization provides support services that are key to success outcomes for low-income cancer patients.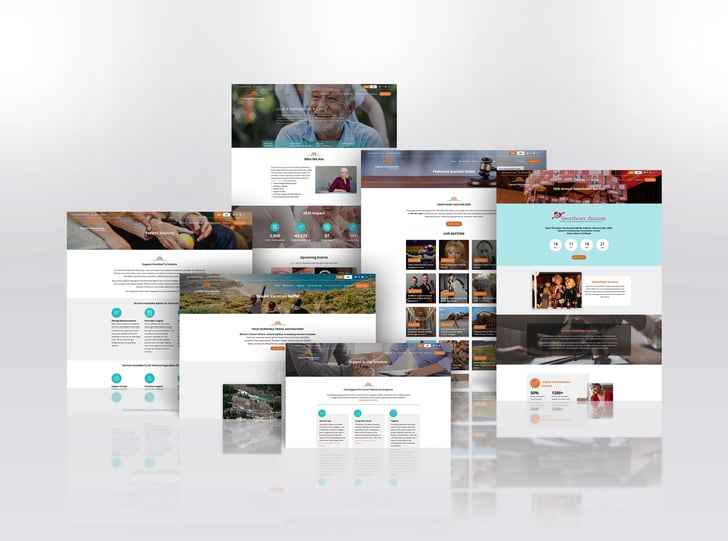 CFFNM worked with Consumer51 to redesign the existing website prior to its most important annual event for the year—The Sweetheart Auction in February 2020. The new CFFNM website makes it easier for patients, donors, and volunteers to access important information that can save lives.
Commenting on the project, Arijit Banerjee, CEO of Consumer 51 said; "We are grateful for the opportunity to help design a communication platform that has a direct bearing on saving the lives of those who bravely battle cancer with limited resources at their disposal. We hope this new website will help the noble mission of this organization and help CFFNM bring hope to more people in the community."
CFFNM helps save lives by providing much-needed support to enable every northern New Mexican with cancer to access treatment in Santa Fe. CFFNM eases the financial burden experienced by low-income cancer patients by underwriting travel, lodging, and food expenses. In 2019, the organization supported 28,000 patient visits, reimbursing 435,324 travel miles and providing 678 lodging nights as well as distribution of 1,437 grocery cards aided by 2,340 volunteer hours.
The CFFNM management team wanted the new website to be launched before the annual Sweetheart Auction, which is the primary fundraising event supporting essential patient services and programs for the foundation. This year the auction will take place on February 8th. Last year's auction saw more than 850 attendees which helped generate nearly 50% of the foundation's annual revenue. This year attendees will have the opportunity to bid on over 500 incredible items, including a trip to the 2020 Tokyo Olympics and a 13-Day African Safari through Zambia. Guests will also enjoy a dinner and dessert buffet catered by Peas 'n' Pod along with a complimentary wine and beer bar.
Event registration and auction item details are available on the new website at https://www.cffnm.org/.
About Consumer51
Consumer51 LLC is a privately held consumer-experience company, providing marketing and technology solutions for today's connected world. The company provides a wide range of services including web design, web development, web hosting, domain registration, email management, user experience design, mobile application development, brand identity design, inbound marketing, creative services and consulting to clients ranging from startups to Fortune 50 brands. For more information about Consumer51, visit http://www.consumer51.com.
About CFFNM
The Cancer Foundation for New Mexico is a local, independent non-profit established in 2003 to address the unique needs of cancer patients throughout the northern part of the state. For more information, visit https://www.cffnm.org/.