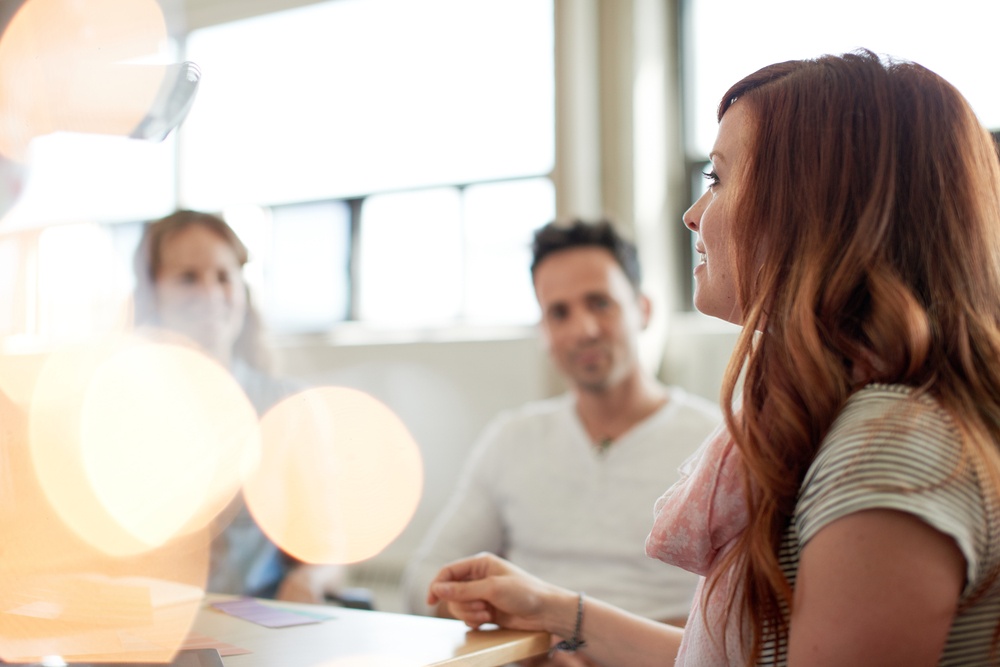 The words "startup" and "small business" are often associated with new ideas, innovation, opportunities, change, and lots of energy. Some other associations that come to mind are small budgets, technology challenges, and not enough hours in the day! The biggest challenge for any startup or small business is growing the business to become viable and profitable and the only way to do it is getting the most bang for every buck.
A good website can make all the difference
When you're a small business or startup, you don't have the capital to put out a Super Bowl commercial. So chances are not enough people are even aware of your existance. A well-designed website can help in a number of ways: it serves as a 24x7 advertisement for your business, informing, educating, and engaging potential consumers; it also helps with awareness, attracting visitors through keywords to your business; and finally, it can help you generate revenue by connecting you to people in your local area or reaching markets around the world. That said, creating a website is not something to take lightly. If you're a realtor, law firm, or doctor, you want to make sure your website and marketing can generate awareness at a local level. Read our blog post on some things to consider if you're designing a new website in 2017. There are a number of decisions you'll need to make and then the question is what's your budget?
Let's talk about your budget
"Affordable" is a relative term. It depends on who you are and your perspective. Are you a Fortune 500 company with consumers around the world? Are you a local business owner looking for clients or are you a professional artist looking for a project? Who you are and what you want to accomplish will determine what type of solution you choose. It will also determine your budget. Marketing for law firms, realtors, and doctors require a web strategy that's different from a large e-commerce retailer.
We have clients on our platform who use our DIY tools for a free website, and we have clients with six-figure budgets. Those who make very large investments in their websites use their sites to generate new leads and clients so an investment of $100K seems affordable when the return on it is over $1M. For smaller firms and individuals, a website may not be bringing in leads, but it could make them look professional and build trust as people they want to work with check their site. So, think about your business and what you need to invest to create a web presence. Based on your budget, here are some options:
Budget: Free to $200/ year
If you're a student looking to build a resume website or an artist looking for a portfolio site, you can create a fully responsive website for under $200/ year using a template website builder. You could try the free version and upgrade if you like it. One thing to consider is that your cost will not go down over time. So, with a template site, you're paying a monthly subsciption fee for your site, which may add up if you use the same site for several years.
Budget: Under $1,000
if you're a startup looking to get a website that's stylish and communicates your vision to the world, you can get a very robust and functional site for under $1000. As unbelievable as that sounds, it's true. For just $749, you could get a WordPress content management system (CMS) driven site that offers out-of-the-box capabilities for business owners and gives you the flexibility, scalability, and solid base that you need. Plus, for $749, you can get a domain name, hosting, SSL certificate, 25 business emails, free maintenance, and more for the first year at Startup51. Unlike the template-based sites, your operating cost for a WordPress site would only be $99 a year and you can build on it as your business grows and changes. The one thing to keep in mind is that you would need to choose from one of the 10 available themes and provide your content and photos for the site for the initial setup.
Budget: $1,000 to $10,000
For small business owners, a website under $1,000 might seem like a great deal, but you should also factor in the time you'll need to invest to write content, look for photos, determine colors, etc. to get your site ready for prime time. If you don't enjoy writing or are intimidated by the prospect of selecting photos for your site, you could just provide some basic information and let a team of professional writers and designers tell your story in a search-friendly way. While your budget might nudge up a bit, the additional investment may be worth considering given the time savings and overall quality of your site, especially when you consider the investment over a multi-year period.
if you want your website to attract traffic, generate leads, and grow your consumer base, you should think about making your website smarter with a marketing platform such as Hubspot. Starting at $2,400 a year, a Hubspot platform can help you create, manage, distribute, analyze, and optimize content. It comes with over 25 apps that can help you do keyword research, send emails, create blogs and landing pages, add calls to action, publish and monitor social media posts, analyze traffic details, and more. Simply put, a smarter marketing engine and professional help with your digital investment will allow you to scale faster and make the most of you investment by making your site more capable.
Budget: $10,000 +
Many startups and small businesses have a range of products or services that are difficult to fit in a template-based site. For those looking for a custom website that involves advanced features such as ecommerce and interactive content, you should consider having a team of professionals (a.k.a Consumer51) conduct a user experience workshop before designing the site. In the user experience workshop, the team will develop user personas and journey maps for all the users you expect to engage with your site. Based on the findings and determinations from the wrokshops, the team will build a site that is user-friendly, features marketing automation and inteligence, and can give you a great ROI.
Getting the most of your web presence
Most of this blog was dedicated to creating a website, but maintaining a site and adding content to a site is just as important. You could spend thousands on your site, but if you're not using your site to generate traffic and revenue, you won't get a return on your investment. if you have a website and want to redesign it or are thinking about your digital marketing, we can help analyze your current site's performance and give you some recommendations.
If you found this blog helpful, please share it with your network so any entrepreneurs or business owners in your group can benefit from it.