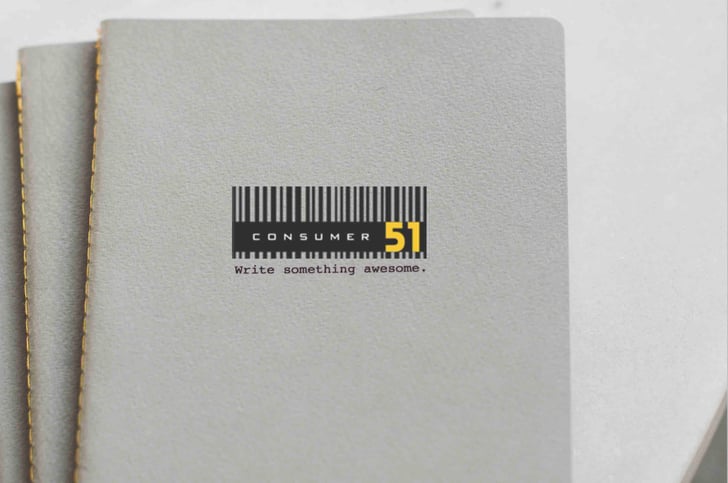 ---
Download a professionally designed FREE ebook template
If you're a business owner or manager with a passion for what you do, you probably have some thoughts you'd like to share with your consumers. So why keep those ideas from the world? Let your stories, ideas, and solutions be heard. In the process you'll create a truly amazing piece that can be used for thought leadership, business development, or even as an intro brochure. Get step-by-step instructions and a FREE professionally designed template. What's more, it's a PowerPoint file so you don't even need a freelance graphic designer!
Think your business deserves its own book?
Of course it does! The President wrote a bestseller before he got elected; the former President wrote a book before he got elected; some of the biggest blockbusters in Hollywood came out of books. When you write an ebook about your business featuring a problem and solution your consumers care about, not only will it be a valuable read for your consumers, it show people that you truly care about your business and take pride in your work. Now, let's get started.
Here are five things you can do in 30 minutes to create your ebook:
Step 1: Download the FREE ebook template
We've put in hours of work on this template so you don't have to. You don't need to worry about finding a freelance graphic designer or purchasing expensive design programs. We've created this template in PowerPoint so anyone with this most ubiquitous tool can now create an awesome ebook. With a reasonably fast internet connection, this step should only take about 10 seconds. Go!
Step 2: Think of a problem your consumers have
This shouldn't take you more than two minutes. What problem do your consumers face? How does your business solve this problem. Easy, right? You've got a full 27 minutes to solve this problem and publish an engaging ebook.
Step 3: Start writing about your solution
We've designed chapters, featured callouts, and calls to action sections in your ebook template for you to discuss your solutions and ideas in a number of engaging ways. If you feel inspired, change the colors and fonts to reflect your own brand's style. Remember, this is about you. Be authentic and write with some heart to win some hearts. Let's budget about 20 minutes for all the writing.
Step 4: Add some relevant and interesting visuals
Great work so far! Now, let's add another couple of thousand words to that ebook by selecting pictures that are worth all those words. Add in some graphs and charts you already have or find beautiful, free stock photography from these sites:
Step 5: Add calls to action and publish!
Almost there. Make sure you add links to your social media profiles and calls to action so those looking for the solution you just wrote about can actually get in touch with you. With your buttons in place and everything looking great, there's one last thing you need to do: save as a PDF. And there you have it: a well-designed, deal-closing, heart-winning, professionally designed ebook in just under 30 minutes.
---
If you found this post helpful and enjoyed our template, please share this post with your network.