Knox, IN: Consumer51, an international consumer-experience company with business operations in Pennsylvania, New Mexico and Indiana, announced the launch of a new website for Knox Fertilizer of Knox, IN.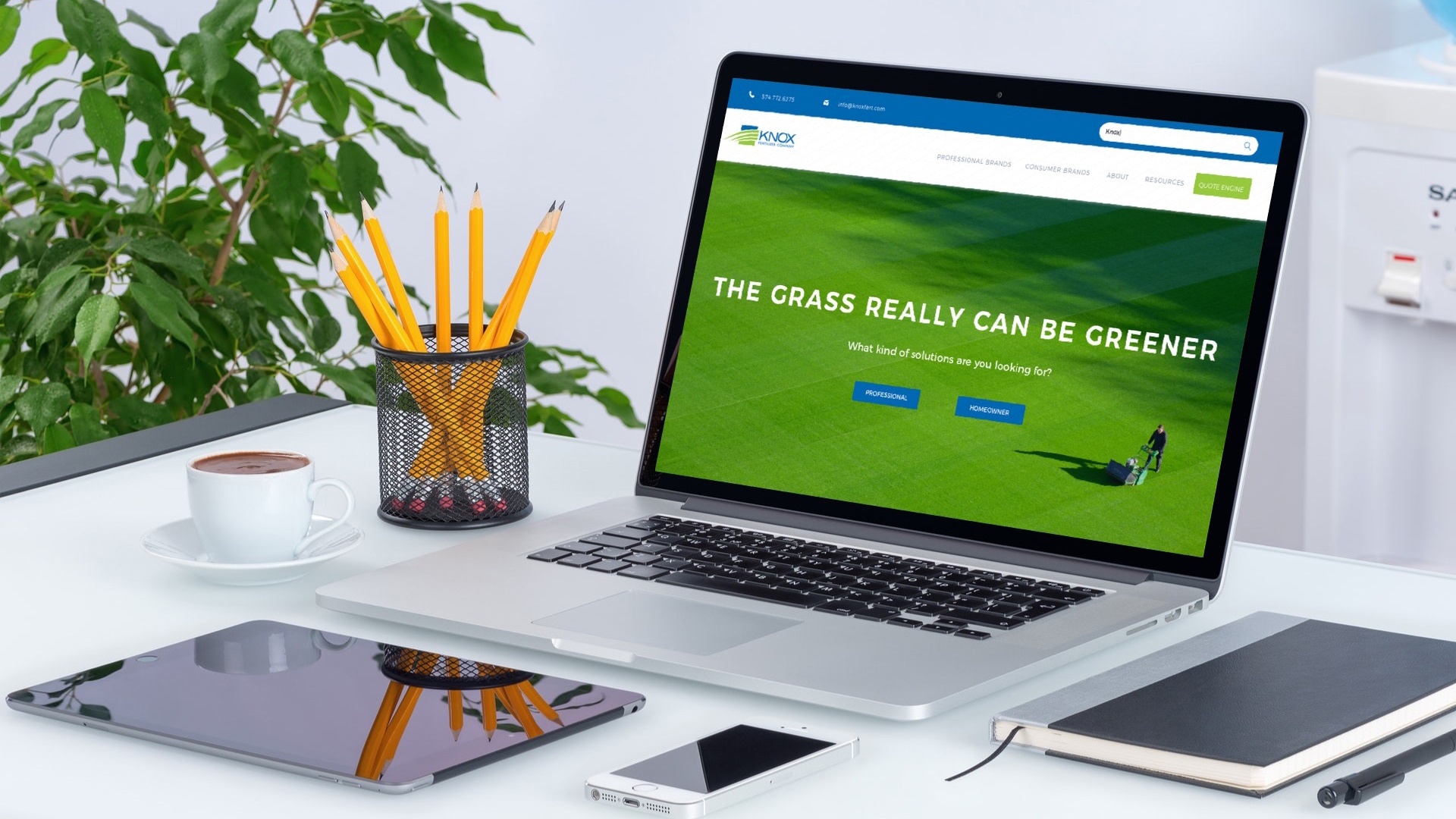 The new custom designed website features several user experience and system enhancements.
Knox Fertilizer started the project with a couple goals in mind- enhance the brand identity and promote consistency throughout the company's marketing collateral. The site will also provide a better platform for distributing pertinent product information to business partners and customers.
Bob Hartman, Director of Marketing at Knox Fertilizer Company, shared his excitement for the project, saying, "Over the years we have updated our marketing collaterals to create a clean, fresh look and we're excited to finally extend this appearance to our website. Our new website will continue to be a resource for our sales associates, business partners, and customers- offering product literature for both homeowners and professional turf managers, as well as valuable industry related information".
"It has been a great experience developing the new website for Knox Fertilizer. Our team has learned so much about Knox Fertilizer's rich family history in Indiana and their widely successful products." said Ari Banerjee, CEO of Consumer51. "We believe the new website's look and feel really captures the beauty in the plant food industry. More importantly, our user experience (UX) designers have built it in a way that's easy to use for Knox's consumers".
The site will feature modern technology and a content management system (CMS), which will make it easier for the team at Knox to manage and add content to the site. The website will be hosted and maintained on Consumer51's infrastructure platform.
About Knox Fertilizer: Knox Fertilizer Company is a family owned and operated fertilizer company in Knox, IN. The company was started in 1950 by Robert and Georgia Shaw, the company is still owned and operated by their third-generation heirs today. Knox has concentrated on the specialty plant food business and their products are most commonly used on golf courses, athletic fields, and commercial/residential lawns and gardens. The company manufactures and blends some of the most popular brands in the market today, such as XRT®, SURFCOTE®, Shaw's®, One & Done™, Schultz®, and Garden Safe®. Knox Fertilizer is one of the major industrial employers in Starke County Indiana, employing over 120 associates in peak season. To learn more about Knox Fertilizer, please visit their website at: http://knoxfert.com/
About Consumer51: Consumer51 LLC is a privately held consumer-experience company, providing marketing and technology solutions for today's connected world. The company provides a wide range of services including web design, web development, web hosting, domain registration, email management, user experience design, mobile application development, brand identity design, inbound marketing, creative services and consulting to clients ranging from startups to Fortune 50 brands. For more information about Consumer51, visit http://www.consumer51.com.