King of Prussia, PA: Consumer51, an international consumer-experience company with business operations in Pennsylvania, New Mexico and Indiana, announced the launch of 51emails, its pay-per-use email marketing platform.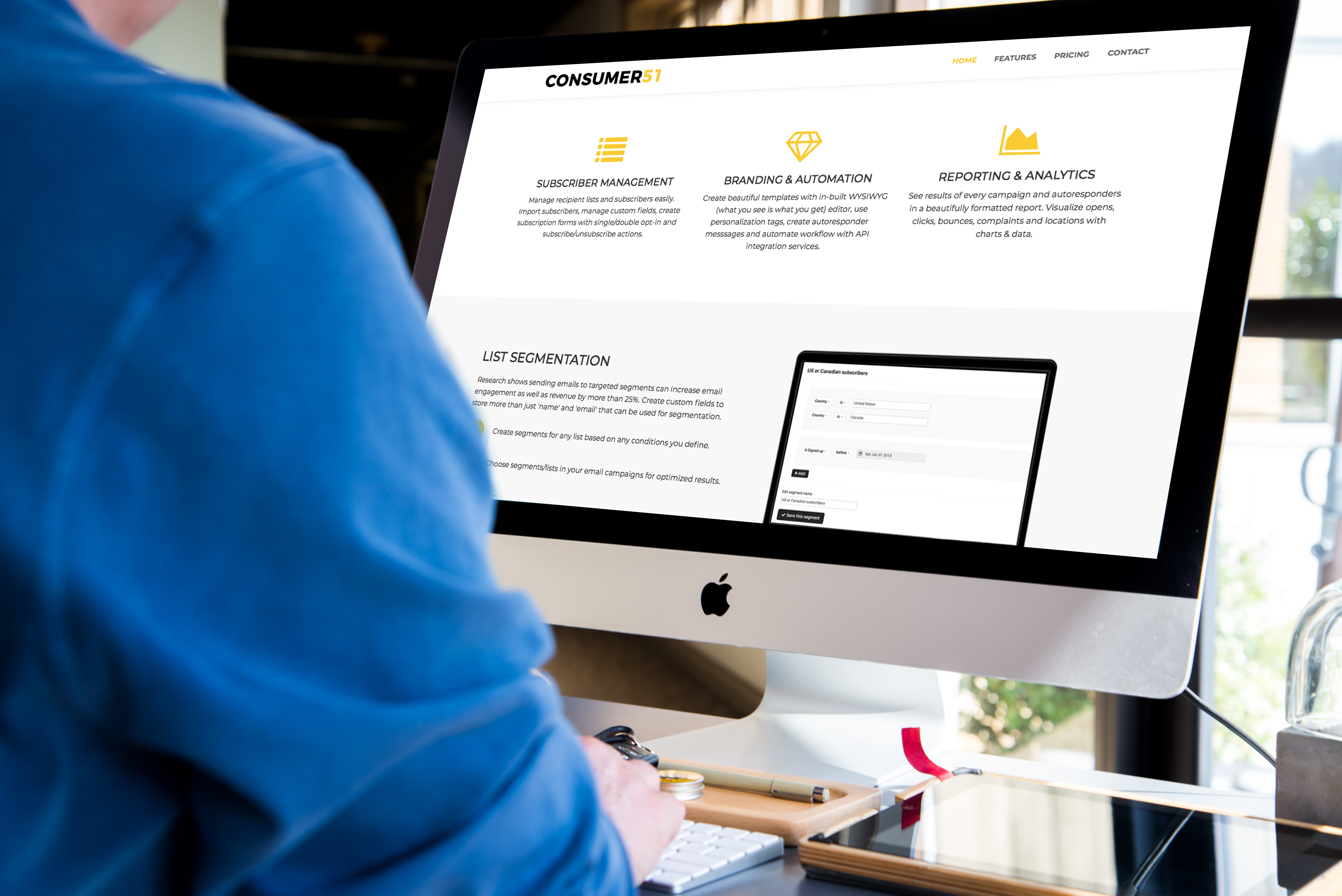 51emails is a fully managed e-mail marketing platform that leverages Amazon Web Services for email delivery.
Ari Banerjee, CEO of Consumer51, described the service as "the perfect fit for small businesses that don't want to pay monthly email marketing fees, don't want to build emails in a DIY platform, and are looking for an affordable solution for their growing email list."
For users of the system, there is a simple, setup fee and then a per-use fee that's less than two cents an email. Most email marketing systems don't offer per-use pricing or on-demand email design and development services. This combination makes 51emails a lucrative option for small businesses and freelancers.
"We have several clients who have been wanting a system like this for a while and we're happy to bring them a solution in the form of 51emails," added Ari Banerjee.
About Consumer51: Consumer51 LLC is a privately held consumer-experience company, providing marketing and technology solutions for today's connected world. The company provides a wide range of services including web design, web development, web hosting, domain registration, email management, user experience design, mobile application development, brand identity design, inbound marketing, creative services and consulting to clients ranging from startups to Fortune 50 brands. For more information about Consumer51, visit http://www.consumer51.com.