---
Digital doesn't need to be disjointed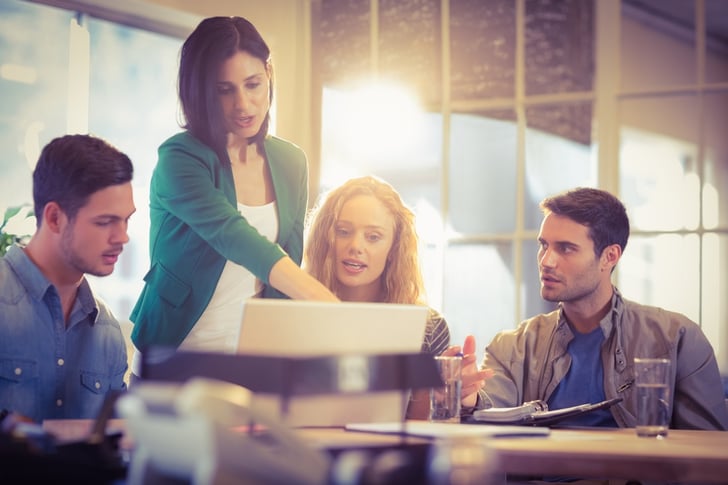 Consider this scenario: You've launched a new business. Congrats! Now you want to get it online and find ways to promote your products or services to your target audience. So, what do most businesses do?
Search and register an available domain name with a domain registration company
Find a web designer/digital agency to design a website
Find a copywriter/agency to write a professional SEO-focused copy
Hire a web development firm to take the design and develop a responsive site
Find a web hosting company to host your website and emails
Find a digital marketing agency to do SEO and online marketing for you
If your product/service requires UX and UI, find agencies proficient in those fields
In short, you could end up spending countless hours researching and finding multiple service providers to get the site ready for your first website visitor.
How can you bring it all together?
In very broad terms, a company's digital needs can be classified into three main buckets:
Technology Infrastructure: domain and web hosting, emails, Cloud, security certificates and security.
Design and Development: user experience, user interface design, front-end coding (HTML, CSS, javascript) and development services.
Digital Marketing: content creation, search engine optimization, social media, advertising, etc.
The legacy way of doing all this was engaging multiple providers, which wasn't just inefficient but also costly and time consuming, making it difficult to get everyone on the same page in terms of strategy and tactics.
What if you could find one integrated digital marketing agency to take care of all facets of your digital strategy? Wouldn't it be great if the same agency could provide not only the infrastructure for your digital needs, but also the strategy, implementation roadmap, day-to-day management and maintenance of your digital properties at in an integrated way?
The solution: An integrated digital marketing agency with global operations based out of Philadelphia
At Consumer51, our clients work with experts to grow their businesses online. They only have to deal with one provider, which means all elements of their digital game come together effortlessly without the need to make endless phone calls to multiple providers or keep track of multiple account logins and invoices.
Through an integrated approach, we bring you everything you need to build and expand your digital presence:
Robust Technology Infrastructure (http://hosting.consumer51.com)
Domain name registrations
Not just .COMs but hundreds of other quality domain extensions like .CO, .BIZ, .US and more
High-end cloud (http://hosting.consumer51.com/cloudhosting.php) or VPS hosting (http://hosting.consumer51.com/vps-hosting.php)
SSL certificate with unlimited subdomains and warranty coverage (http://hosting.consumer51.com/digital-certificate)
SiteLock Malware Protection Premium for e-commerce sites (http://hosting.consumer51.com/sitelock.php)
User-centered design and development
User experience and strategy
Creative direction
Visual design
Front-end development
Content management systems
E-commerce development
App prototypes
Hubspot-certified inbound marketing
As a Hubspot-certified agency partner, we specialize in driving traffic to your site, converting visitors to customers, and growing business through expanding customer relationships using digital channels such as email, social media, blogs, landing pages, and user-focused content. Hubspot is a leading marketing automation platform for businesses of all sizes and offers over 25 apps, including CRM, email tool, social monitoring and publishing, analytics, keyword research, competitor analysis, sales dashboards and more.
One digital goal: One digital source
The convenience of working with one partner that handles all your digital needs from domain registration and hosting to driving sales through content marketing liberates you to focus on your business more than service providers. With a presence in US and India, you can enjoy continuous support that most single-location companies cannot provide.
---
See how much time and energy you can save with an integrated digital marketing agency