Small business owners and entrepreneurs most often find themselves short of time, resources, and budgets, whether it's for marketing and sales, or administrative work and support. In this fiercely competitive marketplace, every second counts and every effort being put in is expected to have an return on investment (ROI).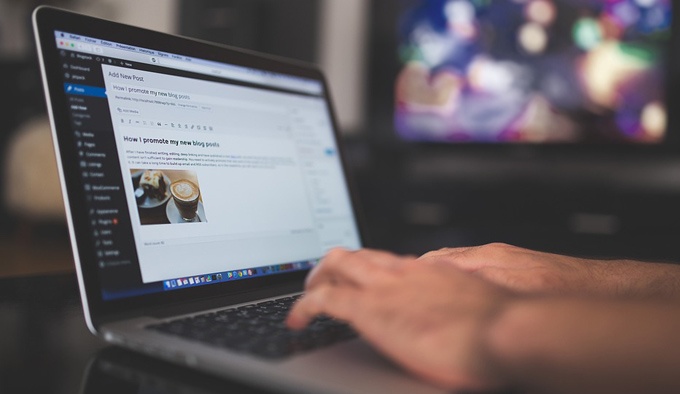 Enter WordPress
When its time to choose a web development or a digital marketing agency, business owners and startups can partner with an agency that knows how to leverage the power of WordPress, not only for building a stable, dynamic content management system for publishing content, but also for creating a site that serves as an inbound marketing channel. In the last few years, WordPress has taken the internet by storm (it now accounts for more than 27% of all websites) and for all the right reasons. This open-source CMS offers a host of features that can help youbuild and promote your business online:
Built-in CMS and blogging platform
WordPress is a open-source freely downloadable PHP powered content management system with a built-in blogging tool for publishing content. It's easy to use and manage.

Wide range of plugins and themes
WordPress is an open-ended platform where new functionality can be added through plugins and themes. There are more than 40k plugins in the WordPress plugin repository itself extending WordPress' core functionality with features such as photo galleries, ecommerce, backup and security, forms, marketing and promotion, and much more. There are plugins and themes which literally convert the existing platform into something completely different like CRM, PMS, directory listing, etc. Using these plugins, a website can become much more than a static set of pages.

Showcasing portfolio/work
WordPress provides an easy and professional way to present various types of work online. Artists, professionals, agencies and companies can display their work in form of photo galleries, portfolio listings, audio visuals or case studies. These samples can be sorted, archived, and indexed in variety of ways, helping content owners showcase their work online with pride.

Digital marketing engine
When it comes to promoting a business online, WordPress scores in big ways. Google's emphasis on fresh and quality content, structured code, and mobile-friendly websites can easily be addresed by using WordPress with its blogging tools and themes that are fully responsive and SEO friendly. Embedding analytics code, creating landing pages, email newsletters and building workflows for lead nurturing are a breeze using WordPress. Another big plus for WordPress is its integration with wide range of digital marketing platforms like HubSpot. With the addition of WordPress API, the communication between different online tools and WordPress only gets better and easier.

Sell products online
Gone are the days when online selling required complex, server-heavy softwares and cart management tools. Installing an e-commerce shopping cart plugin on top of WordPress and configuring a few basic settings can provide a business owner an easy way to manage online selling mechanism that again can be extended with as many features as one can imagine. If you're stuck with legacy shopping cart systems, there are even plugins and services available that help port products, orders, and users to WordPress-powered shopping carts.

Huge user base for quick and quality support
Last, but not the least, of the benefitsis of using WordPress is the huge developer and user support that is built around WordPress. Just a basic search or query about any WordPress-related problem will offer plenty of ready-made solutions that can be implemented or researched further.
BRINGING IT ALL TOGETHER (WITH WORDPRESS)
There are many ways WordPress can be used, tweaked, or altered to achieve your online goals. Startups and small business owners can consider budgeting ideas for their online needs. Choosing an inbound or digital marketing agency who has expertise and experience with deploying a WordPress CMS and integrating it with Hubspot can help you drive traffic, generate leads, and sell your services online in ways you may not have considered before.
---